Footy Lunch 2016
September 15, 2016

Featuring: Tony Shaw, Matthew Richardson, Corey McKernon, Christian Petracca, Dyson Heppell and James Liotta.
Golf Day 2016
April 4, 2016

Gold Day 2016 – Kew Golf Club
Anniversary Gala Ball
November 21, 2015

Supporting Cure Brain Cancer Foundation. With Simon Westway as MC.

Toccolan Poker Night Grandview Hotel Fairfield
Behind the Play Football Lunch
September 17, 2009

Supporting Light House Foundation. With Jo Stanley and Mick Molloy as MC's.
Italian Team of the Century Function
January 1, 2007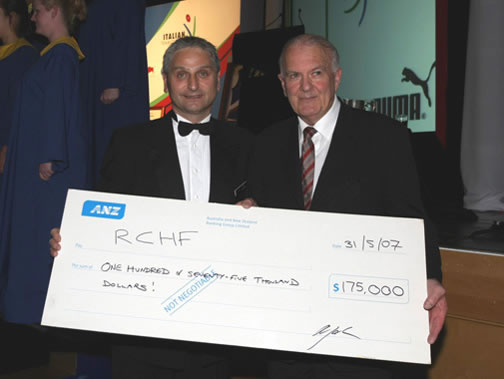 Don Smarrelli presents a cheque to Brian Mellon of the Royal Children's Hospital at the Italian Team of the Century function, 2007. The exact amount of the donation was $174,600.