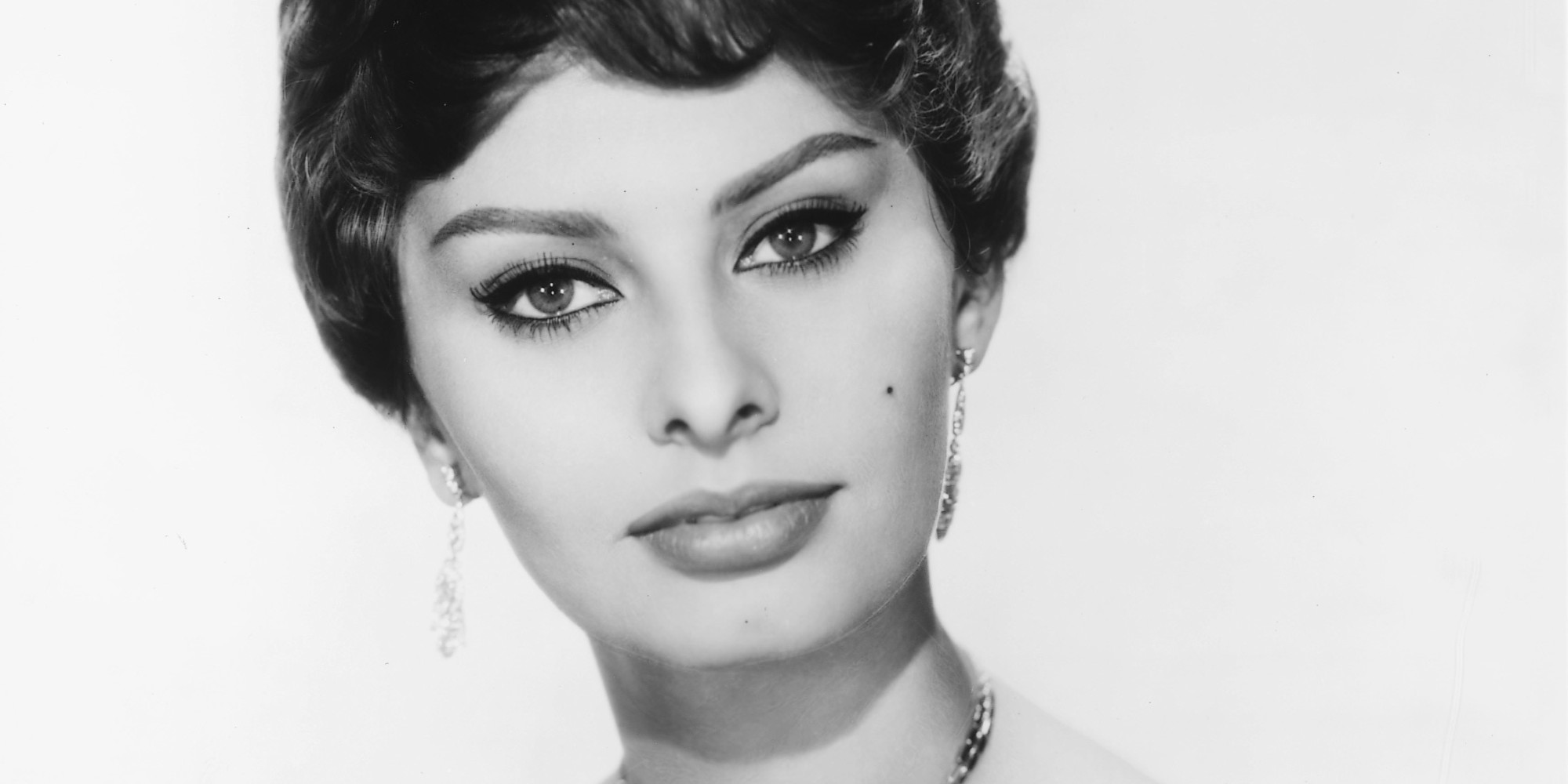 Sophia Loren was born as Sofia Scicolone in a hospital charity ward in Rome, Italy, on September 20, 1934. Her father Riccardo was married to another woman and refused to marry her mother Romilda, despite the fact that she was the mother of his two children (Sophia and her younger sister Maria). Growing up in the slums of Pozzuoli during the second World War without any support from her father, she experienced much sadness in her childhood. Her life took an unexpected turn for the best when, at age 14, she entered into a beauty contest where she placed as one of the finalists. It was there that Sophia caught the attention of 37-year old film producer Carlo Ponti whom she eventually married. She immediately enrolled in acting classes and was soon playing bit parts in several films per year.
After starring in many Italian movies such as La favorita (1952) and Aida (1953), she embarked on a successful acting career in the United States, starting with her debut in The Pride and the Passion (1957) with Cary Grant. They were paired together a second time in the family-friendly romantic comedy Houseboat (1958), before Sophia returned to Europe to star in Two Women (1960). The film was a period piece about a woman living in war-torn Italy who is raped while trying to protect her young daughter. Originally cast as the daughter, Sophia fought against type and was re-cast as the mother, proving herself as a genuine actress and displaying her lack of vanity. This performance received international acclaim and was honored with an Academy Award for Best Actress.
In the sixties and seventies, Sophia was a bonafide interna-tional movie star, and she continued to make films in both the U.S. and Europe. Between 1964 and 1977 she received a second Oscar nomination and won five Golden Globe Awards.
From the eighties onward, Sophia's appearances on the big screen came few and far between. She preferred to spend most of her time with her husband, and raising sons Carlo Ponti Jr. and Edoardo Ponti. After starring in a biopic based on her autobiography titled Sophia Loren: Her Own Story (1980) (TV), she ventured into other areas of business and became the first actress to launch her own fragrance and design eye wear. In 1982 she voluntarily spent nineteen days In jail for tax evasion.
In 1991 Sophia received an Honorary Academy Award for her contributions to world cinema, and was declared "one of the world's greatest treasures.' Still beautiful at 72, she posed scantily-clad for the 2007 Pirelli Calendar. Sadly, that same year she lost her husband of 50 years, Carlo Pond, who was said to have wooed her all those decades by giving her a single rose every day of their marriage. After far too much time away from film, she re-emerged in the musical Nine (2009) opposite Daniel Day-Lewis and Penelope Cruz.
These days Sophia divides her time between Switzerland and Los Angeles where she is close to her sons and their families. She claims "Showbusiness is what I do, not what I am." With a career that has already spanned six decades and been honored with 50 awards, Sophia Loren remains one of the most beloved and recognizable figures in the international film world.